ANTIFA goons in Canada get it right in the head.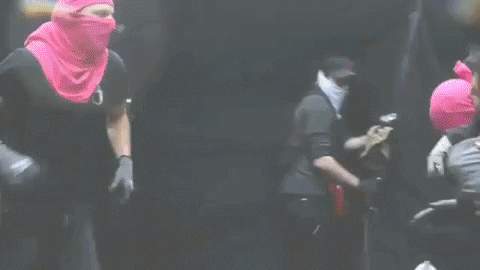 Thank you CANADA, this is ART pic.twitter.com/6vYZcukJ72

— IDDQDAN (@iddqdan) June 17, 2019
ANTIFA held a demonstration in Hamilton, Ontario.
A man holding a protest sign was attacked by goons wearing pink hoods.
Catching sight of this, a friend of his puts his helmet to good use.
ALL OF A SUDDEN THE ANTIFA GOONS DON'T WANT ANYMORE VIOLENCE!