Category: Cartoon O' The Day
If we're going to discuss guns in this country, it's important that we know what we're talking about first and foremost. That's why we consulted the on-staff gun experts at hundreds of different news outlets across the country. We compiled their hands-on experience and book knowledge on guns into the handy image below. It's a part-by-part breakdown of assault rifles. Consult it whenever you need to talk about guns, whether you're chatting with your Uncle Cletus at Thanksgiving this year or CNN asks you to come on the air and tell them how deadly an AR-15 is.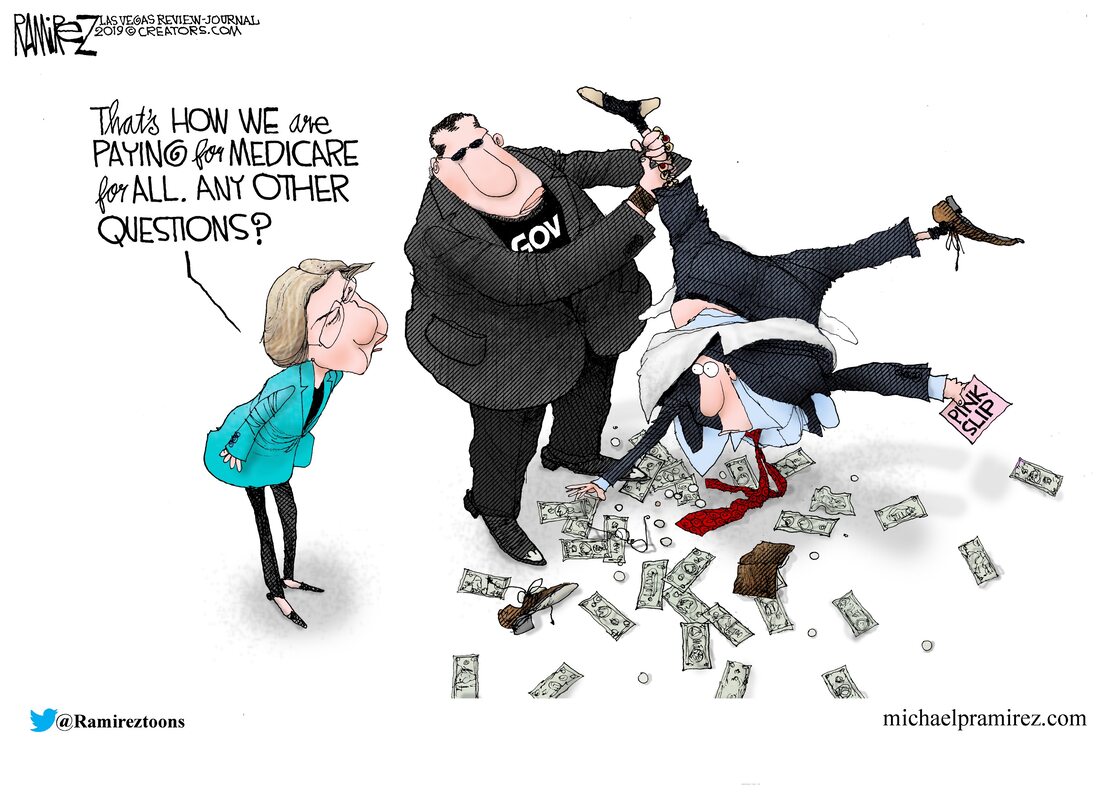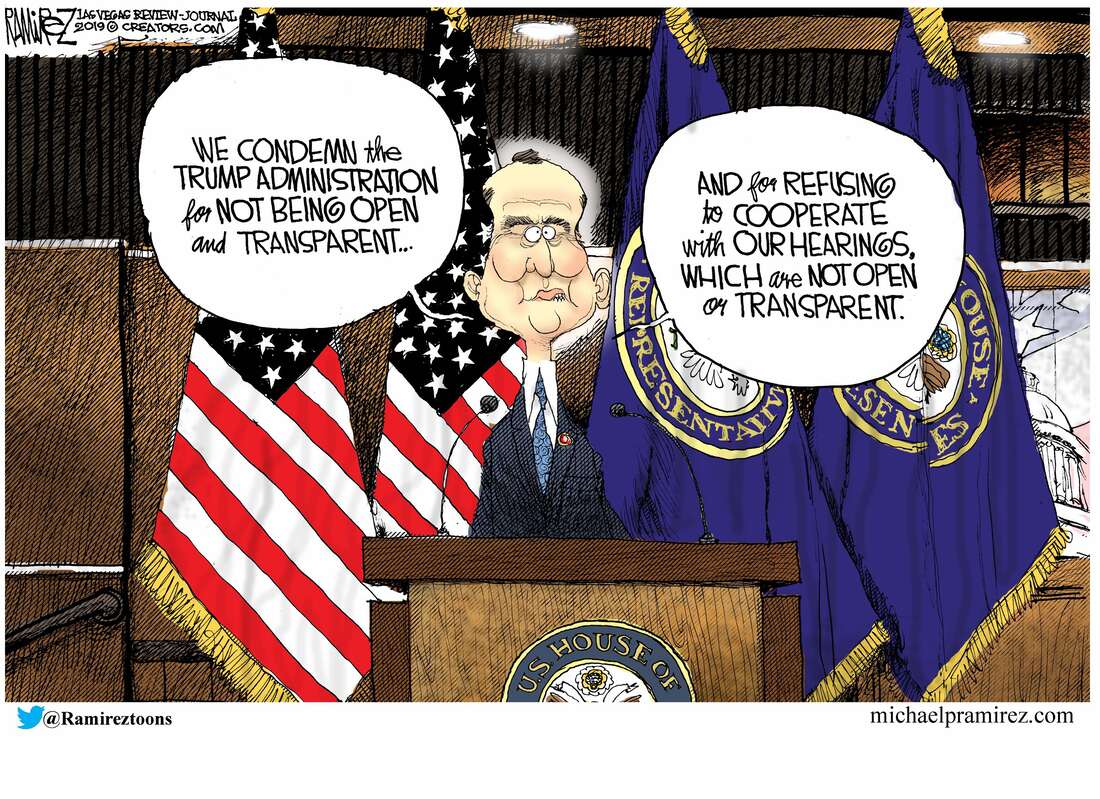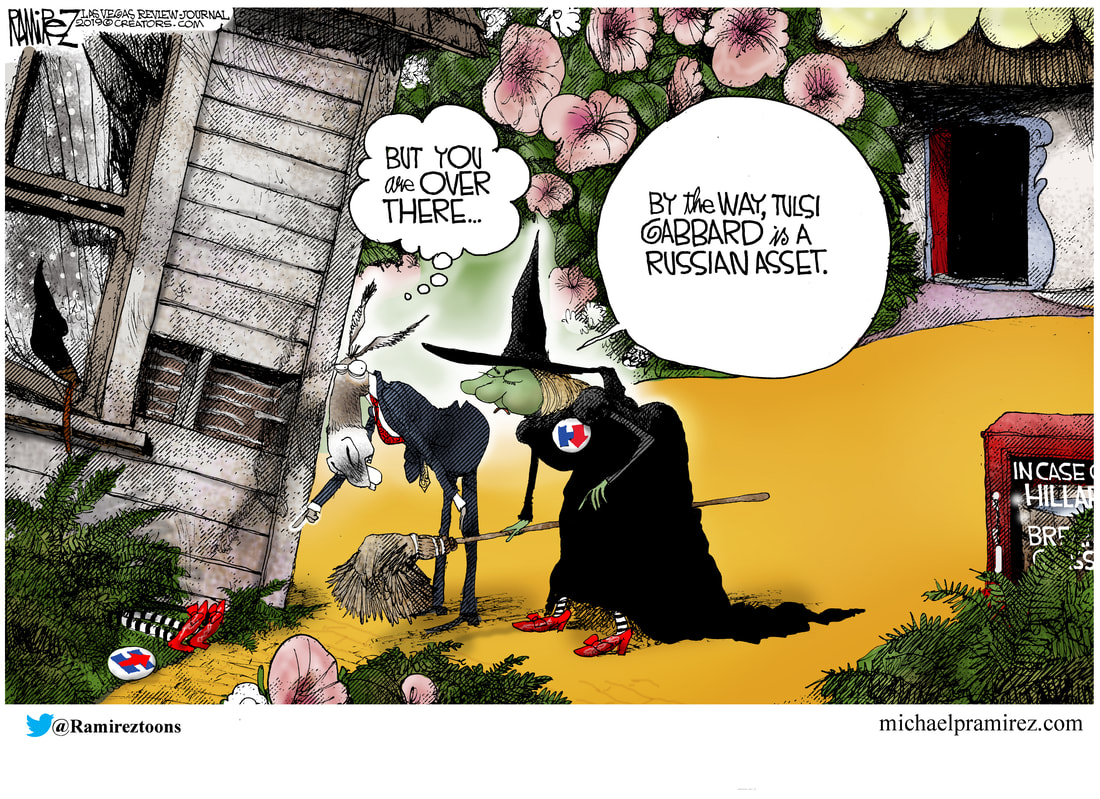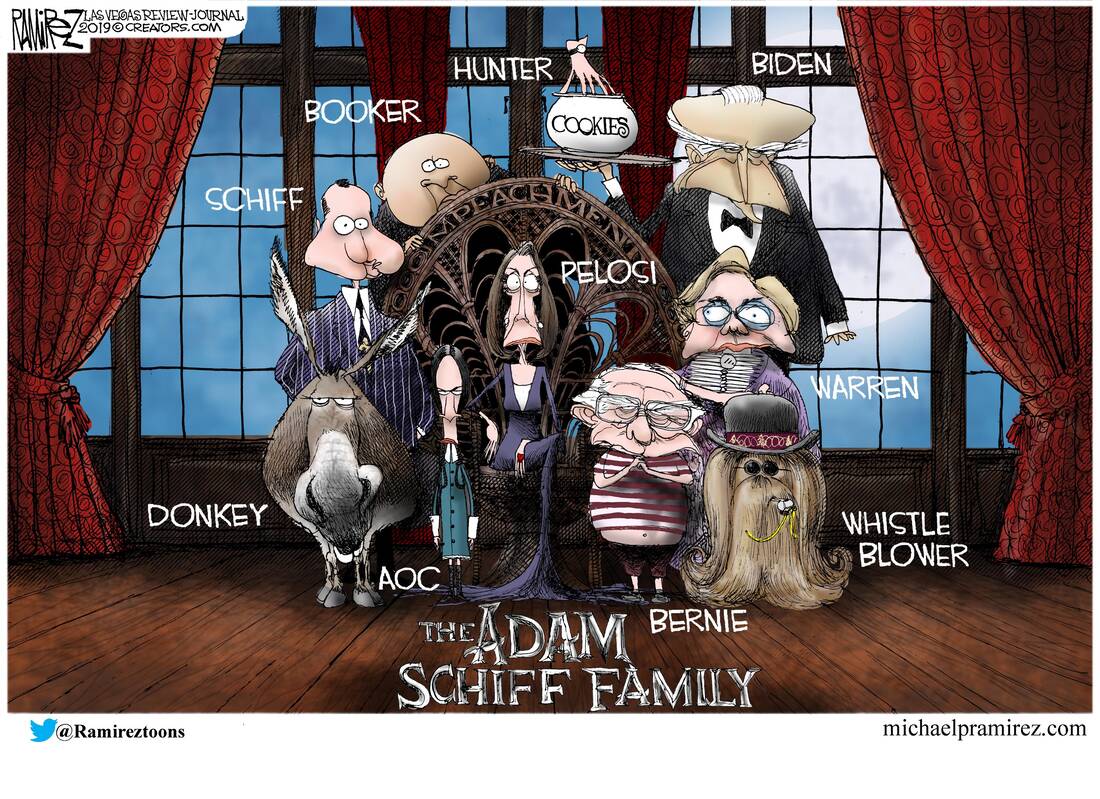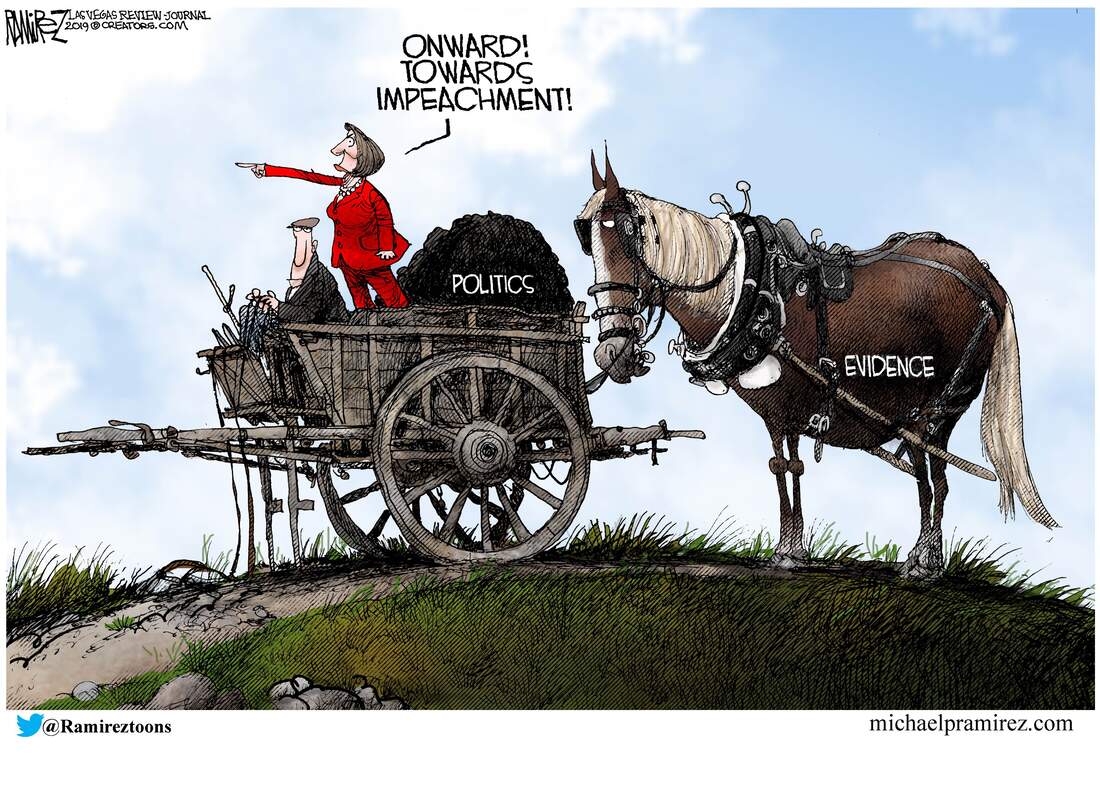 DEMOCRATS VS. THE CONSTITUTION
One of the more shocking aspects of last week's Democratic debate was the cavalier manner in which the Constitution was treated. Beto O'Rourke said he intends to confiscate guns that were legally purchased by law-abiding Americans, and put out a t-shirt to that effect immediately after the debate. Kamala Harris said the same thing, and when Joe Biden pointed out that the government lacks power to do what she proposed, she laughed at him. Michael Ramirez sums it up this way; click to enlarge:

But why should we be surprised? Democrats regard the Constitution as an illegitimate product of white supremacy, written by a bunch of dead white males who were racists. Why should it command any respect? In their eyes, it doesn't. Once they achieve power, it will be a dead letter.