Category: Meme O' The Day
Despite Corporate Virtue Signaling, Nike and Amazon Both Targeted by Rioters
Despite their best efforts to corporate virtue signal in favor of the rioters and looters currently tearing apart American cities, both Nike and Amazon were targeted anyway.
Last week, Nike tweeted a video in which the company urged people, "Don't turn your back on racism," "don't pretend there's not a problem in America" and demanding people "be part of the change."
Let's all be part of the change.#UntilWeAllWin pic.twitter.com/guhAG48Wbp

— Nike (@Nike) May 29, 2020
Within days footage emerged of rioters looting a Nike store, which is undoubtedly one of several that have been targeted over the last few days.
There's an added layer of irony to the footage when you consider the fact that Nike used Colin Kaepernick, the face of the "take a knee" campaign, for its 2018 commercial in which Kaepernick asserted, "Believe in something. Even if it means sacrificing everything. Just Do It."
---
Editor of Progressive Newspaper Celebrated Protestors— Then They Stormed and Trashed Her Office
A news editor for a small, independent newspaper was in support of the protests-turned-riots, until they broke into the paper's office and she had to take cover from looters and vandals in the basement.
Leigh Tauss, an editor for the progressive news outlet Indy Week in North Carolina, was stunned to find that the protesters-turned-rioters did not look favorably upon her business when they swept the area.
She tweeted out on Saturday, saying "the crowd is extremely peaceful and groups and many are wearing masks and trying to keep distance."
It was only a few short hours later that Tauss tweeted again about the protests. This time her tone was difference.
I went into the hallway. I heard someone l enter the office and what sounded like smashing inside. We are a small newspaper with a handful of desktops. I'm now hiding in the basement.

— Leigh of House (@LeighTauss) May 31, 2020
Asked again if she believes Reade: "I think he's answered all the questions and he's made clear that he supports her right to come forward." Asked about criticism that Democrats have a double-standard on the topic, Klobuchar didn't answer and walked into an awaiting car.

— Manu Raju (@mkraju) May 7, 2020
De Blasio Wants New Yorkers To Rat On Neighbors. Don't Do It.
Comrade citizen! Report all suspected anti-distancing activities to friendly New York Ministry of Social Cleanliness! pic.twitter.com/1RiSehqakS

— David Burge (@iowahawkblog) April 18, 2020
Gunfucius say;
He who already have gun and ammo can laugh in face of imperious dictator
---
Bay Area Closures Point to National Vulnerability on Guns and Ammo
"Bay Area orders 'shelter in place,' only essential businesses open in 6 counties," the San Francisco Chronicle reported Monday. "Businesses that do not provide 'essential' services must send workers home. Among those remaining open are grocery stores, pharmacies, restaurants for delivery only and hardware stores."
What about gun stores?  If we're talking that which is essential, what is it the Founders deemed "necessary to the security of a free State"? How is that not relevant in this situation that has developed into what we are being told is a national and global state of emergency? We've already seen government has been utterly incapable of protecting the populace, and it appears things are only going to get worse and resources more strained. What do we do if civil order collapses, those resources are triaged and most areas are essentially left to fend for themselves?
I sent a copy of the City and County of San Francisco order to a prominent name in the "gun rights" movement with resources to file legal actions and was essentially dismissed when he replied, "since there are no gun stores left in San Francisco it is of no consequence." I'm not going to name him here because we have enough to tackle without starting another internecine squabble and I suspect he'll come around. Remember, we're talking "6 counties" and the Chronicle report notes "the orders…are all similarly worded."
There are plenty of gun shops in the Bay Area. And they are not specifically deemed "essential," which means they interpretively fall under the closure order. The thing is, there's not a lot out there right now to corroborate my opinion coming from either government or "news" sources, so I checked some of the websites and social media accounts for some of the stores listed at the above link.
"Dear customers, we are CLOSED by order of Santa Clara County due to COVID-19."
"Reed's will be closed through April 7th. If you have a gun to pick-up, you will receive a call with further information."
Reed's also included a link to the Santa Clara County order in their post. See "Section 10.f." for those businesses declared "essential":
What this means is, the Bay Area's anti-gun (in private hands) rulers could be having an eye-rolling feeding frenzy come true and be exploiting the crisis to make sure that citizens who don't have guns and/or ammunition stay disarmed as it worsens and turns into who knows what?
I put in inquiries to a couple of other places Tuesday night but they have not responded at this writing. I just got off the phone moments ago with one where the clerk confirmed they were affected and who referred me to his manager, who was understandably reluctant to speak to anyone from the media. You can't blame him, the unfair way these guys are consistently treated. Another store manager, who was not willing to go on the record due to the same reluctance to talk to media, informed me not all stores are closing including his, and that they interpret the order to exclude essential businesses, of which they consider themselves.
That's the proper and principled attitude to take, but it may not prove to be one that holds up in enforcement actions, especially in the Bay Area, so I called Santa Clara County for clarification. Their rep wouldn't give me a direct answer and I am now waiting for him to email me a hotline number accessible from out of the area. If this article is posted before I get the information, I will update it when and if I do, but note when he found out what I wanted he couldn't seem to hang up fast enough (and I subsequently sent them a Facebook message).
And this just in:
But after customers lined up around gun stores in several counties Tuesday — including outside the Bullseye Bishop in San Jose — San Jose Mayor Sam Liccardo declared that "gun stores are non-essential."
While some will no doubt conclude Bay Area constituents are getting just what they voted for, good and hard, we have no real assurances that the same ordered closures will not happen at the national level — especially if we start seeing increased urban violence and Astroturf disarmament zealots, control freak politicians, and the media start screaming.
Case in point, check out what the U.S. Department of Homeland Security considers to be "National Critical Functions":
"The functions of government and the private sector so vital to the United States that their disruption, corruption, or dysfunction would have a debilitating effect on security, national economic security, national public health or safety, or any combination thereof."
Anybody see anything in there about the Constitutional Militia, or the right of the people to keep and bear arms?  Will there ever be a time to activate "the Militia of the several States"? Before it's too late and some of us just say the hell with it and activate ourselves out of raw survival instinct…?
Of course not—the intent is for the populace to turn to a provide-all government interested primarily in maintaining and increasing its power, even when they clearly don't know what the hell they're doing and opposing factions are exploiting the crisis for political advantage. That's especially troubling considering our supposedly "pro-gun" administration is still of the official opinion, even after being publicly petitioned, that "The Second Amendment gives citizens the right to bear arms."
The marketplace is essential to freedom. Constitutional scholar Edwin Viera Jr. has demonstrated, among other places, in his Motion for Leave to File Brief Amici Curiae to the Supreme Court of the United States in Kolbe v. Hogan:
"This reliance on a permanent private market for firearms guaranteed that most militiamen, through their own efforts, could always obtain firearms suitable for both collective and individual self-defense, and forestalled tyranny by precluding rogue public officials from monopolizing the production, distribution, and possession of firearms."
The president doesn't shy away from issuing executive actions on guns when they serve his purposes and he is depending on gun owners to be reelected in November. It would be more than appropriate if he ordered Homeland Security to recognize the need of the people to lawfully obtain guns during national emergencies to the point that a disruption in supply "would have a debilitating effect on security, national economic security, national public health or safety, or any combination thereof."
Do it, Mr. President.
Unless it's all been just words and the Second Amendment is now officially deemed "non-essential."
Biden Virtual Town Hall: The Confused Ramblings of a Perpetually Confused Candidate.
Biden on what he'll do about coronavirus if he wins: "But even I can't do that for another two year, another year, between now and November. Or actually January."
Joe Biden held a virtual town hall on the coronavirus, presumably to show that he is better equipped than President Trump to address a pandemic crisis. It didn't go well.

In fact, it was an unmitigated disaster. A real one, not the TDS-fueled media rendition of doomsday fear-mongering that passes for coverage of the Trump administration's coronavirus response.
In a bizarre, meandering livestream put on by Joe Biden's campaign today, he forgets what year it is and when, if he doesn't lose, he would be in office.

At another point, he seemingly forgets he's on a live stream and walks out of frame. The feed cuts away to a logo instead. pic.twitter.com/yM2zFoBfhv

— jordan (@JordanUhl) March 14, 2020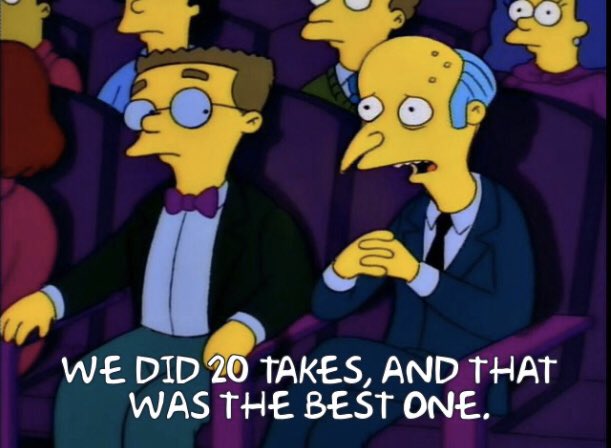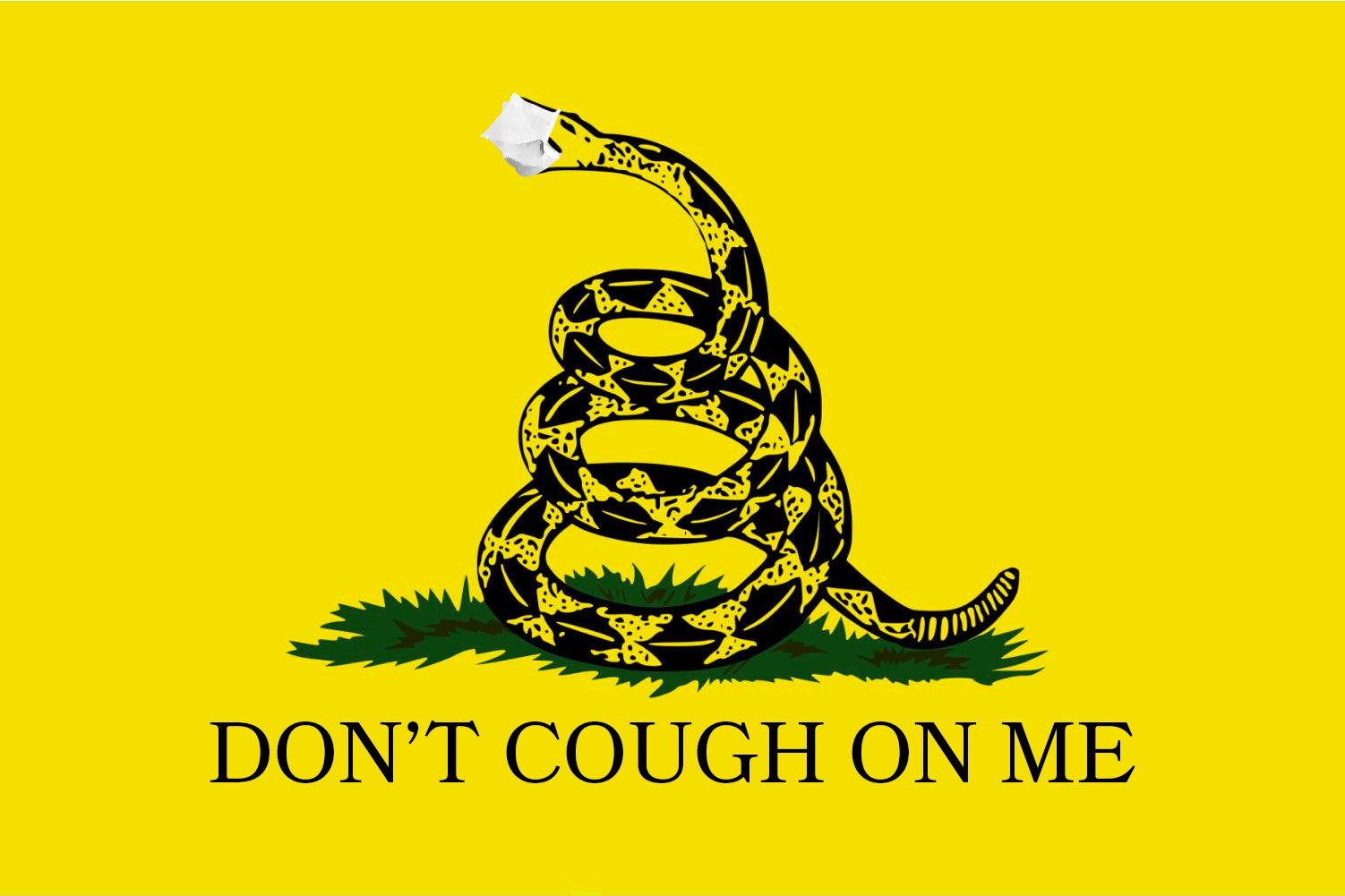 Source: Democrat Senator Held Secret Meeting In Munich With Iranian Foreign Minister Zarif
Sen. Chris Murphy of Connecticut and other Democratic senators had a secret meeting with Iranian Foreign Minister Mohammad Javad Zarif during the Munich Security Conference last week, according to a source briefed by the French delegation to the conference. Murphy's office did not respond to repeated requests for comment by press time.

Such a meeting would mean Murphy had done the type of secret coordination with foreign leaders to potentially undermine the U.S. government that he accused Trump officials of doing as they prepared for Trump's administration. In February 2017, Murphy demanded investigations of National Security Advisor Mike Flynn because he had a phone call with his counterpart-to-be in Russia.

"Any effort to undermine our nation's foreign policy – even during a transition period – may be illegal and must be taken seriously," Murphy said in 2017 after anonymous leaks of Flynn's phone call with Russian ambassador Sergey Kisylak were published. He also strongly criticized the open letter some Republican senators sent Iranian leaders during the Obama administration's campaign for a nuclear agreement.

However, Murphy has previously defended rogue meetings if they're done by Democrats such as former Secretary of State John Kerry.

"Unless it was authorized by the president or secretary of state, conducting independent foreign policy sends mixed signals to our adversaries," said Christian Whiton, former State Department senior advisor in the Trump and George W. Bush administrations. "It seems very unpalatable. If we want to talk to Iranians, they know how to reach us and they don't need to go through an intermediary."

A State Department official who spoke on background said that the State Department was not aware of any side meetings with Iranian officials that Murphy was engaged in.

The Munich Security Conference, an annual forum on international security policy, welcomes hundreds of world leaders each February. This year's conference featured robust debate on the United States' maximum pressure policy against Iran, China's handling of the coronavirus and technology concerns, and the European alliance with the United States. Other Democrat senators at the conference included Sens. Robert Menendez of New Jersey and Chris Van Hollen of Maryland. Former Sen. John Kerry of Massachusetts also attended.

Both Murphy and Zarif spoke publicly during a two-hour session on Middle East policy, with Murphy and Zarif both fiercely criticizing U.S. policy.

President Donald Trump has reoriented American policy in the Middle East away from President Barack Obama's friendly posture toward Iran. He departed from Obama's Joint Comprehensive Plan of Action, a nuclear arrangement with the Republic of Iran that was not ratified by the United States Senate.

Trump has exerted instead a "maximum pressure" campaign against the regime, with 12 demands on Iran before a new deal is reached. Those demands include a full account of its nuclear program, ending its proliferation of ballistic missiles, releasing all U.S. citizens held on spurious charges, ending support to terrorist groups, withdrawal of forces in Syria, and cessation of its threatening behavior against its neighbors.

The "maximum pressure" campaign of sanctions has devastated the Iranian economy, which is in recession and faces rising inflation. It has made it difficult for Iran to pay foreign fighters engaged in supported terror operations. Iranians have taken to the streets in protest.

Iran recently killed an American contractor in Iraq and the United States killed Iranian general Qassim Suleimani, a top Iranian leader who was responsible for the killing and maiming of thousands of U.S. soldiers. Iran's retaliatory strike for that killing resulted in no U.S. deaths, but the country did shoot down a Ukrainian passenger plane then lied about it for days.

At the conference, Zarif said official retaliation for the killing of Suleimani had ended, although he suggested independent attacks from others in the country might follow.

Murphy is a frequent speaker at the National Iranian American Council, a lobbying group with alleged links to the Islamic Republic of Iran. Republican Sens. Mike Braun of Indiana, Tom Cotton of Arkansas, and Ted Cruz of Texas recently asked the Department of Justice for potential violations of the Foreign Agents Registration Act.

They wrote that the influential lobbying group "purports to improve understanding between American and Iranian people but in reality seems to spread propaganda and lobby on behalf of the Iranian government." Evidence indicates that evidence Zarif himself was involved in founding the group.