Category: Meme o' the day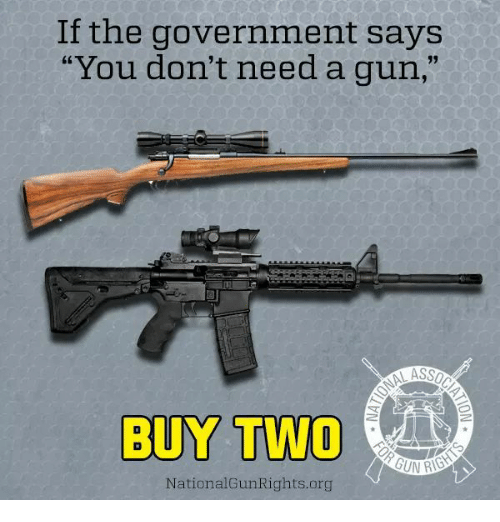 Ocasio-Cortez:
State Of America Is 'Garbage,' Reagan Pitted Whites Against Minorities
Socialist Rep. Alexandria Ocasio-Cortez (D-NY) suggested during a talk on Saturday that America is "garbage" and that former President Ronald Reagan presented a "racist" vision of the country that "pitted" white working class people against minorities in order "to screw over all working-class Americans."

Ocasio-Cortez made the remarks while speaking at the left-leaning South by Southwest Conference & Festivals in Austin, Texas.

"One perfect example, I think a perfect example of how special interests and the powerful have pitted white working-class Americans against brown and black working-class Americans in order to just screw over all working-class Americans, is Reaganism in the '80s when he started talking about welfare queens," Ocaiso-Cortez said. "So you think about this image of welfare queens and what he was really trying to talk about was … this like really resentful vision of essentially black women who were doing nothing that were 'sucks' on our country."

"And it's this whole tragedy of the commons type of thinking where it's like because these one, this one specific group of people, that you are already kind of subconsciously primed to resent, you give them a different reason that's not explicit racism but still rooted in a racist caricature," Ocasio-Cortez continued. "It gives people a logical reason, a 'logical' reason to say, 'oh yeah, no, toss out the whole social safety net.'"
Socialist Rep. Alexandria Ocasio-Cortez (D-NY) suggests former President Ronald Reagan was a racist and claims he "pitted white working-class Americans against brown and black working-class Americans to screw over all working-class Americans" pic.twitter.com/oxM2QPRgrB

— Ryan Saavedra (@RealSaavedra) March 9, 2019
We know this would still be under wraps if she hadn't stepped on senior Democrat toes. They're ready to throw her to the wolves.

— K8theGR8 (@katealva) March 4, 2019
AOC and her handlers really didn't do anything different than any other corrupt demoncrap politician.
What they  – stupidly – did was to believe that bouncing Joe Crowley ( #4 demoncrap in the House) out of office had been forgiven, boosting their egos to fantastic heights.
When they let AOC confront others in the party hierarchy, threaten to primary others in congress and then even go and motivate Amazon to quit with the plans for HQ2 in Long Island City, they painted a bullseye on their heads that appears Pelosi, Cuomo and De Blasio have called an artillery strike on.
AOC's chief of staff ran $1M slush fund by diverting campaign cash to his own companies
Media following same script against MAGA as it did against Tea Party
From Bill Sparkman to Jussie Smollett, the media still creates false narratives that ordinary law-abiding Americans who oppose liberals are dangerous and prone to violence.
The Jussie Smollett claim of a racial and homophobic attack in late January in Chicago by two white men wearing MAGA hats is falling apart. (Miles Fortis translation – he's a racist liar)

The story was suspicious from the start. While not impossible, it was improbable that two white guys were running around Chicago in the middle of the night during a sub-zero Polar Vortex wearing MAGA hats while carrying bleach and a noose and just happened to find a high-profile gay black actor to attack.

Democrat politicians ran with the story as a cudgel against Trump and Trump supporters.

Yet even more fervor was shown by the mainstream and entertainment media, who fell all over each other to amplify Smollett's claims without critical analysis. The media out-hustled the politicians on this story to tell an anti-Trump narrative smearing Trump supporters, particularly those who wear MAGA hats, as racist, homophobic and violent.

Non-liberal media is pointing the finger at the media role. As Sean Davis noted:

News media hopped from the laughable Steele dossier, to CNN's bogus Don Jr. emails scoop, to BuzzFeed's bogus Michael Cohen scoop, to the vile Covington smears, to the obvious Jussie Smollett hoax, and yet journos wonder why people say "Learn to code" when they finally get fired.

While the current specific hoaxes and accusations are new, the media tactic is not.

I covered the media mistreatment of the Tea Party starting in 2009, and the same pattern took hold: An act or alleged act of violence immediately was blamed on Tea Party supporters in the absence of actual evidence that the alleged perpetrator was a Tea Party supporter, and in many cases where there was evidence the alleged perpetrator was liberal or leftist.

It all was for the purpose of portraying Tea Party supporters specifically and the "right-wing" more generally as "eliminationist," people who were prone to political violence:

It started with Bill Sparkman, the part-time Census worker who went missing and then was found dead, setting off an avalanche of mainstream media and left-blogosphere accusations that he was the victim of anti-government "right-wing" hate.  It turned out that Sparkman killed himself, but there were few if any apologies coming.

The Sparkman accusations were based on nothing more than a desire to demonize the newly formed and rapidly growing Tea Party movement as terrorists and un-American.  It was as if they were hoping for an act of Tea Party violence.

The false eliminationist narrative directed at the Tea Party went on for years, aided and abetted by Democrat operative groups like Think Progress and by establishment Republicans who hated the Tea Party.

The prolonged — to this day — attempt to blame Sarah Palin for the shooting of Gabby Gifford by Jared Loughner was one of the worst examples, but just one of many that we covered.

In each of these cases, when the hoax or false narrative was exposed, the mainstream media no longer was around, they had moved on, leaving the false perception that Tea Party supporters were dangerous and violent.

Nothing has changed, other than the names and faces. The media still plays the role of creating false narratives that ordinary law-abiding Americans who oppose liberals are dangerous and prone to violence.

Watch how they will run from their complicity in the Jussie Smollett story, how they will try to blame Smollett and society as large for their own journalistic malfeasance and political bias.
Second Woman Accuses Virginia Lt. Gov. Justin Fairfax of Sexual Assault.
Lt. Gov. Fairfax "will not resign" following second sexual assault allegation
A second woman has come forward accusing Lt. Gov. Justin Fairfax of sexual assault.

Lawyers for Meredith Watson released a statement Friday saying that she was raped by Fairfax while they were both Duke University students in 2000, and called for Fairfax's resignation.

The statement is as follows:

We serve as counsel for Meredith Watson, who was raped by Justin Fairfax in 2000, while they were both students at Duke University. Mr. Fairfax's attack was premeditated and aggressive. The two were friends but never dated or had any romantic relationship.

Ms. Watson shared her account of the rape with friends in a series of emails and Facebook messages that are now in our possession. Additionally, we have statements from former classmates corroborating that Ms. Watson immediately told friends that Mr. Fairfax had raped her.

Ms. Watson was upset to learn that Mr. Fairfax raped at least one other woman after he attacked her. The details of Ms. Watson's attack are similar to those described by Dr. Vanessa Tyson.

At this time, Ms. Watson is reluctantly coming forward out of a strong sense of civic duty and her belief that those seeking or serving in public office should be of the highest character. She has no interest in becoming a media personality or reliving the trauma that has greatly affected her life. Similarly, she is not seeking any financial damages.

On behalf of our client, we have notified Justin Fairfax through his attorneys that Ms. Watson hopes he will resign from public office.

Fairfax released his own statement following the statement from Watson's lawyers:

I deny this latest unsubstantiated allegation. It is demonstrably false. I have never forced myself on anyone ever.

I demand a full investigation into these unsubstantiated and false allegations. Such an investigation will confirm my account because I am telling the truth.

I will clear my good name and I have nothing to hide. I have passed two full field background checks by the FBI and run for office in two highly-contested elections with nothing like this being raised before.

It is obvious that a vicious and coordinated smear campaign is being orchestrated against me.

I will not resign.

This comes days after Dr. Vanessa Tyson accused Fairfax of sexual assault at the 2004 Democratic National Convention, where they both worked. According to a statement by Tyson, she says what began as "consensual kissing" turned into a sexual assault.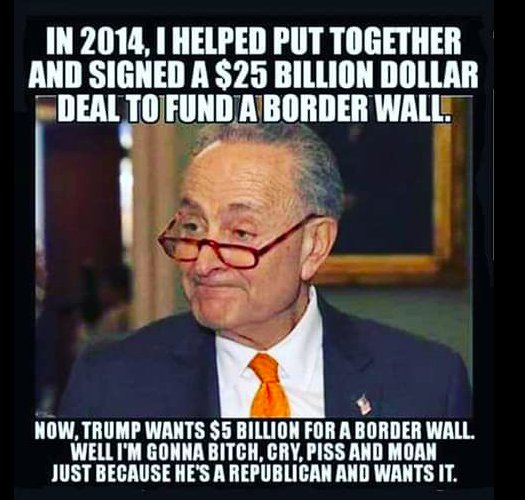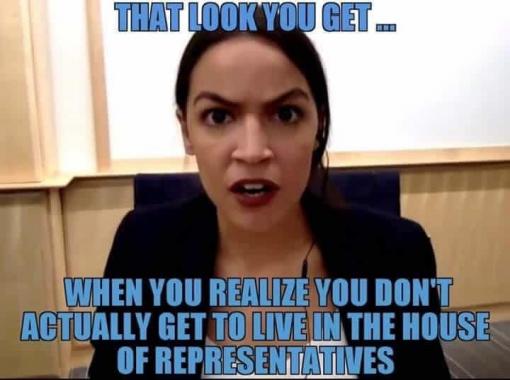 Programmed robots.
Caption (because antifascum are too stupid to make a meme that can be easily read)
Do you actually still believe that I respect women at all, especially since I have willing decided to continue to put m wife & daughters through all of this shit!  This job & making abortion illegal again is way more important to my supreme leader (Trump) than my own family!
This meme is literally saying:
"We are going to criticize you for not respecting women because you will not capitulate to our unprecedented and disgusting terrorism of your wife and daughters."
This is the logic of the radical dumbass crap-for-brains proggie.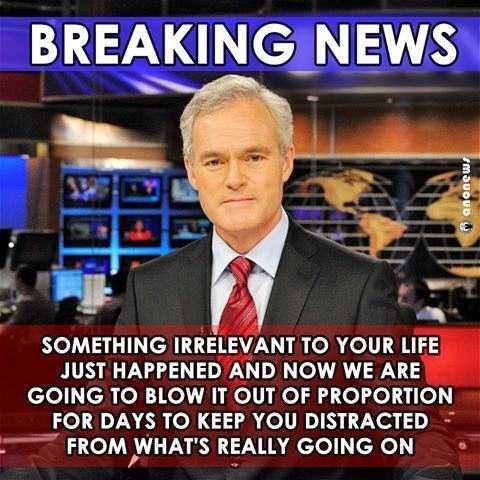 Venezuela Vice-President: Migration levels are normal.
Venezuela has lost 7% of its population to this "normal" migration
UN figures suggest that 2.3 million people have fled Venezuela's economic and political crisis since 2014.

Vice-President Delcy Rodríguez said the figures had been inflated by "enemy countries" trying to justify a military intervention.

She spoke as officials from 13 Latin American countries were meeting to find a way to deal with the mass influx.