Consumers could be in a 'world of hurt' if Biden doesn't act soon, former Walmart CEO warns.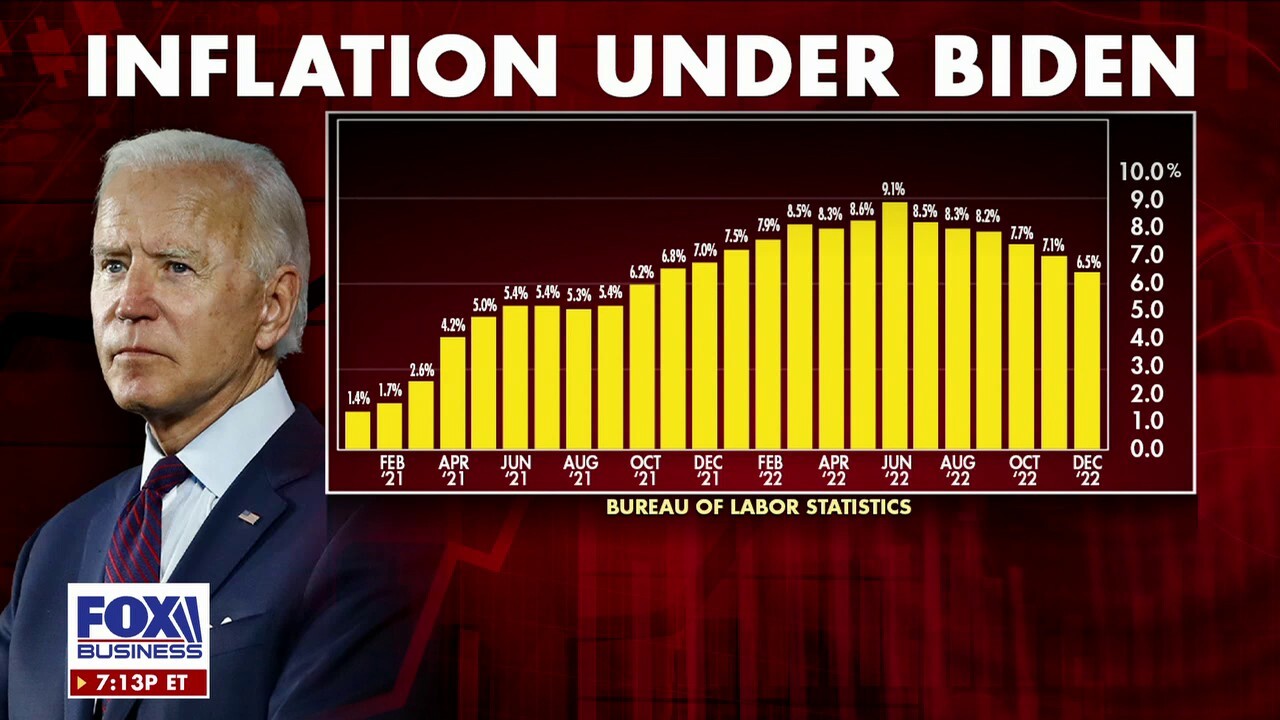 Former Walmart U.S. CEO Bill Simon joined "Fox & Friends Weekend" to discuss the nationwide spike in layoffs that have now extended beyond the Big Tech industry.
Mass layoffs are plaguing more than just the Big Tech industry.
On Sunday, former Walmart CEO Bill Simon joined "Fox & Friends Weekend" to warn Americans of the detrimental impact that corporate layoffs could have on the U.S.'s feeble economy.
"It's crazy right now. We're stuck in this loop of wage inflation, product inflation and cost inflation. And it's just that cycle keeps going. And I think, unfortunately, an inevitable byproduct of some of the Fed's moves and as the necessary medicine we have to take to kind of cool things down and get the inflation back under control on some of these layoffs that are coming," Simon told co-host Will Cain.
Federal Reserve officials have said they expect unemployment to climb as a result of their aggressive interest rate hike campaign. Updated projections from the central bank's December meeting show that officials expect unemployment to rise to 4.6% by the end of this year, up from the current rate of 3.5%.
Cain pointedly remarked that unemployment "has to happen" in order to effectively cool inflation, leading him to ask the former Walmart president if he believes layoffs put the country "further down the road" to getting the economy back on track.
"Theoretically, yeah, I agree with you, Will. But the problem is, at the same time, there's this wage inflation that's going on. For example, last week, Walmart announced they're raising their minimum wage, their starting wage to $14 an hour. That's a 17% increase," Simon replied.
"Food costs have gone up 23% in the last two years. So now, wages have gone up 17% at Walmart, 25% at Delta for pilots, 25% for the rail industry. And wage increases like that sort of counteract the employment layoffs that we're starting to see. And so there's a lot going on."
The former Walmart president continued, bringing to light a unique problem that the U.S.'s immigration problem has imposed on the workforce. 
"We need workers, but we need workers we can employ that are in the country legally. What's happening now is you're letting people in that can't participate in the workforce but do increase demand. So, you have increased demand driving prices up without the workforce to be able to service it. So, it's a complicated factor. Certain inputs are trying to solve inflation, but you have counteracting forces that kind of mess that up," he said.