Bureaucraps have problems with '80%'How about '0%'?
'You can't stop the signal……….'
It's a rimless, lengthened .32 auto, so I bet it'll have a delivery like a cinderblock through a plate glass window.
Federal introduces new 30 Super Carry
The .312-inch-diameter projectile used in 30 Super Carry delivers the same muzzle energy as 9mm Luger, with ballistic performance and penetration that far exceeds that of 380 Auto. The dimensions allow chambering in handguns with reduced grip circumference and smaller overall size, yet still offer more magazine capacity than 9mm Luger.
MORE ROUNDS
The 30 Super Carry's slimmed-down dimensions result in a simple physical truth. A magazine the size of your standard 9mm Luger pistol's will carry additional rounds — two more in initially available handgun models. You get the proven power of a 9mm Luger with added capacity that can make all the difference in a real-world self-defense scenario.
Winsome Sears Winsome went on CNN and Dana Bash tried to tell her CRT isn't in the curriculum of Virginia schools.
Fast forward to 5 minutes in the vid.
William A. Jacobson-
My appearance on Chicago's Morning Answer:
"if you can't defend yourself in those circumstances and the full weight of the state and the full weight of the media is going to come down on you, then we are in a really bad place"
Clueless 'journalists' committing crimes?
Nothing we haven't seen before: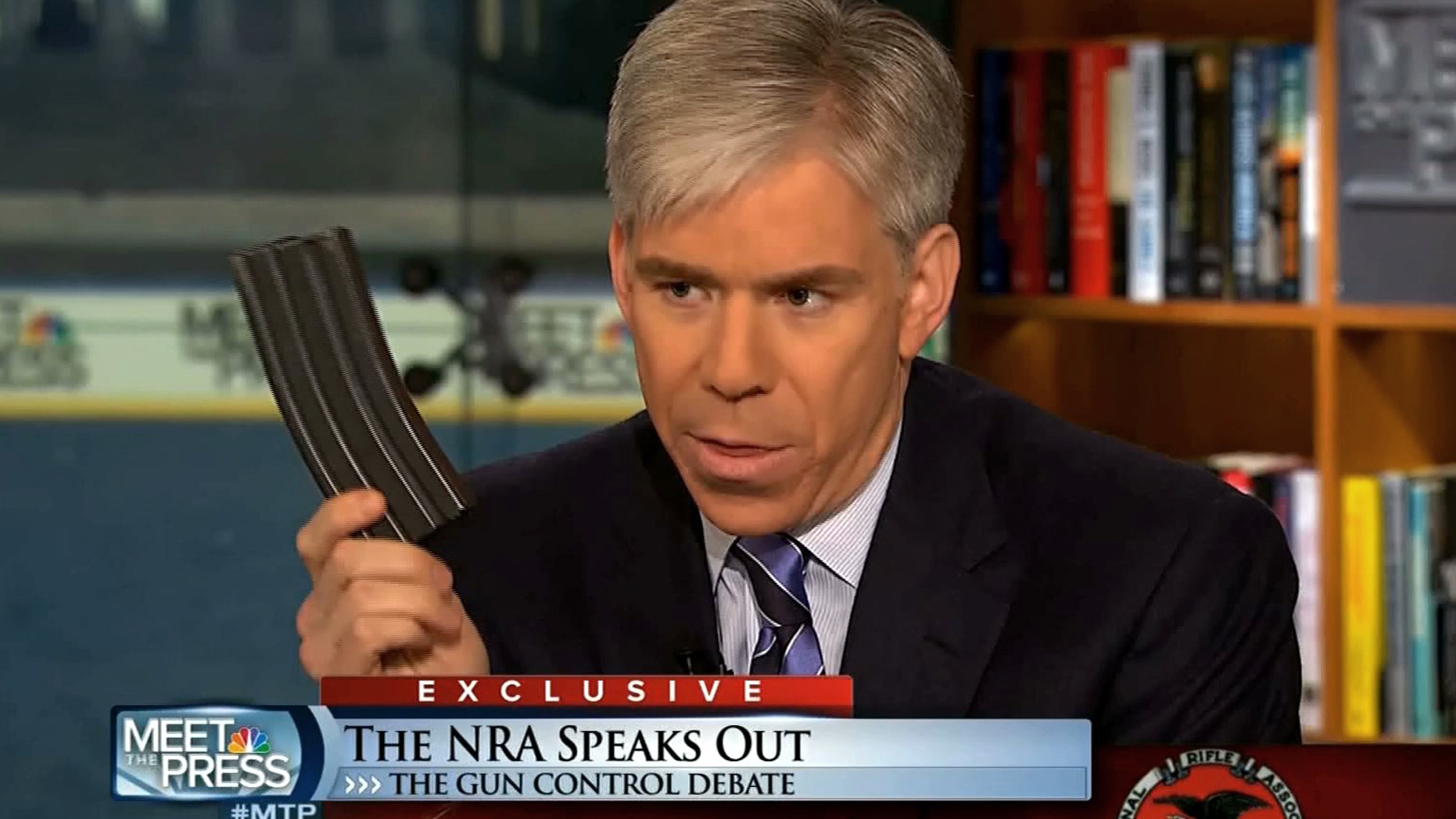 ---
Journalist Writes Anti Gun Article, Commits' Several Crimes…
Observation O' The Day
As near a perfect exemplar of Cooper's *Condition White*, as can be asked for.
*You are totally unaware of your surroundings and totally unprepared for even the prospect of danger.*
My first squad leader in the Army put it like this: "Experience is the best teacher and the best experience is someone else's, because it's usually less expensive and less painful."
President of Federal Premium gives another update
Steve Kirsch speaks at FDA hearing;   Jump to 4:20:17 for Kirsch
FDA Panel Member on COVID Vaccines: 'Heart Attacks Happen 71 Times More Often….'
"I had a heart attack…."
A bit more than a month ago I wrote about "My troubling COVID vaccine story experiences." Aside from citing a friend who developed heart inflammation after taking a coronavirus genetic-therapy agent (GTA, a.k.a. a "vaccine"; more on this later), I mentioned that I'd had some unusual experiences: I encountered two men within a relatively short period of time, at the same recreational facility, who told me they'd had heart attacks — after taking SARS-CoV-2 GTAs.
One man suspected the GTA induced his coronary; the other fellow was oblivious, though his attack occurred the month after his shot.
At the time, I mentioned that though I'd been reporting on GTA-coincident complications for a while, I aimed to be objective and thus had to consider that my experiences *could* have been mere coincidences. All the men in question are over 60, at ages where heart issues are more common, after all. On the other hand, I pointed out that I wasn't looking for these stories or asking related questions, and I'm not a social butterfly who regularly interacts with large numbers of people.
But then it happened again. At the same recreational facility approximately two weeks ago, I saw a man I'd met there previously. After extending mutual greetings, one of the first things he said was, "I had a heart attack."
Sure enough, I learned that he'd taken a GTA.
He didn't connect the two occurrences; in fact, when I mentioned I'd met other men suffering the same fate, he suggested it was a coincidence.
But this thesis appears to have gone out the window.
Consider the testimonial of Steve Kirsch, executive director of the COVID-19 Early Treatment Fund and also identified as a Food and Drug Administration (FDA) panel member. In an eight-hour virtual discussion of the Vaccines and Related Biological Products Advisory Committee released Friday by the FDA, Kirsch said there "are four times as many heart attacks [as is normal] in the treatment group in the Pfizer six-month trial report — that wasn't bad luck."
What's more, "The VAERS [Vaccine Adverse Event Reporting System] shows heart attacks happen 71 times more often following these vaccines compared to any other vaccine," he continued (video below. It should automatically start at 4:20:17; if it doesn't, you'll have to fast-forward to that point).
Among other things, Kirsch presents the following table:
Kirsch is, of course, not the only informed person warning about or wary of the GTAs. Though the shot-hesitant are portrayed as knuckle-dragging, medieval scientific obscurantists, a study found that the education-level-defined group least likely to be vaccinated is Ph.D. holders. Even more strikingly, it emerged in May that at least 40 percent (this figure may be different now) of FDA employees and those at Anthony Fauci's NIAID hadn't yet been vaccinated. Did they know something Fauci wasn't telling?
Continue reading ""
Bombshell Project Veritas Video Shows Medical Expert Saying the Vaccine Is "Full of S**t"
When registered nurse for the U.S. Department of Health and Human Services Jodi O'Malley came forward to blow the whistle on the federal government's knowledge on the vaccine, she was scared but said her faith in God outweighed her fear of man. So Project Veritas sent her with a hidden camera to capture and record all the various things she experiences as a nurse at the Indian Medical Center, a federal government facility, and we can now see that at least one medical expert deems the vaccine as "full of s**t."
BLINKEN FIRING BLANKS, DAY 2
Following up on his remote appearance before the House Foreign Affairs Committee on Tuesday, Secretary of State Antony Blinken appeared before the Senate Foreign Relations Committee in person yesterday. The State Department has posted the text and video of his opening statement here. ​
The song remains the same. Blinken continues to fire blanks. However, some of the senators had live ammo. Blinken faced a barrage of critical questions and comments that had the additional advantage (as Henry Kissinger might put it) of being true.
---
Many videos ⇓⇓