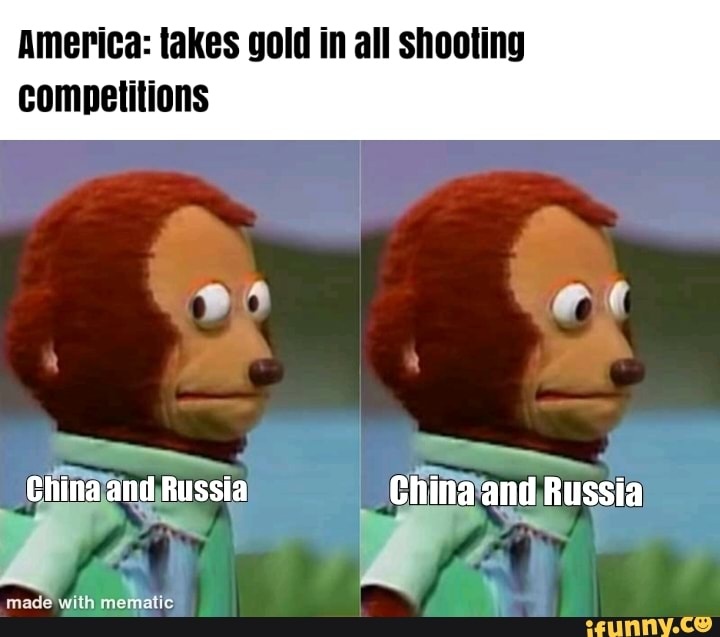 Trio of U.S. Shooters Claim Olympic Gold.
Shooters from the United States have claimed three gold medals so far in the 2021 Olympics in Tokyo. The trio of first-place finishes include Men's Skeet, Women's Skeet and Men's Air Rifle.
William Shaner captured the first Olympic medal ever claimed by the United States in Men's Air Rifle. He did it in style, too, claiming gold in his first Olympics.
The University of Kentucky student told the Outdoor Wire, "It feels amazing. I'm only 20, but I've been doing this since I was eight. I've been doing this a long time, so I've been able to get a good score and progress. To finally achieve what I came here to do is amazing."
Shaner held a 1.5-point lead over the People's Republic of China's Haoran Yang with two shots left. Yang closed ground, but not enough, and Shaner's score of 251.6 claimed top spot on the podium. It also set a new Olympic record. "I just focused on my process and just competing and just stayed within myself and not focus on outcomes," Shaner said.
Vincent Hancock won his third Olympic gold medal in Tokyo. He also became the first man in history to earn three golds in Men's Skeet.
His drop to the ground immediately after the winning shot was widely thought to be an early celebration but, in reality, it was an effort to relieve the back pain he endured through the latter matches. "Just coming out here and trying to compete for a gold medal, it's exhausting," Hancock told a reporter for USA Today. "It truly is. Not everybody's able to come out here and compete at the level that they want, so you never know."
Colorado Springs, CO, native Amber English claimed gold in Women's Skeet. Her final score of 56 hits also set a new Olympic record.
English's road to the Olympics was a challenge, though. She failed to make the U.S. team in 2012. It didn't work out in 2016, either, and on the heels of that disappointment her father—also an accomplished shooter—died. She found it hard to get back on the firing line for a time, joined the U.S. Army Marksmanship Unit, and after encouragement and support from Hancock has roared into Olympic-winning form.
*gasp* Horrors
Many years ago, when Jim Taylor's youngest daughter was home on Christmas break from college, she brought along several of her classmates. One was from Merry Olde England™, so when we all did some shooting at the J-T Ranch range, I brought along a No.4 MkII I had at the time so when he returned home, he could say he had shot one of the main battle rifles of his country. He had never fired a gun before, but had the time of his life.
---
Shock at gun licences given to children
A dozen children in Greater Manchester are authorised to use guns, figures show.
The Gun Control Network said allowing children to use powerful weapons, such as shotguns, is "absurd" and warned that weapon security cannot be guaranteed with youngsters.
But the British Association of Shooting and Conservation says teaching children how to enjoy the benefits of responsible shooting is to be encouraged.
At the end of March, 12 children aged under 18 in Greater Manchester held certificates granting them permission to use shotguns or firearms, according to Home Office data.
They were among 7,114 people in the area permitted to use the weapons.
There is no minimum age to hold a shotgun certificate in England and Wales, but a child must be over 14 to have a firearm certificate.
The figures show 11 shotgun and four firearm certificates, granted by Greater Manchester Police, are held by youngsters aged between 14 and 17 – some of whom could hold both types.
There is also one child under the age of 13 in the area who holds a shotgun licence.
The law restricts children to the use of firearms for animal slaughter, sport, competition, target shooting and the shooting of vermin.
They cannot purchase their own weapons or ammunition but are entitled to possess some firearms from the age of 14.
Peter Squires, from the UK Gun Control Network, said: "The fact that children can be licensees is a ridiculous anomaly, given that children could never be legally responsible in their own right for the safety and security of the weapon.
"GCN believe firmly that the privilege to own and use a firearm should be tied very closely to the responsibility for its use and security. This cannot be assured with children."
For anyone to obtain a firearm or shotgun certificate, the chief officer of their local police force must be satisfied that they have good reason to have a weapon, that they are fit to be entrusted with it and that public safety or peace would not be endangered.
Martin Parker, of the BASC, said current legislation benefits those in training for Olympic and Commonwealth shooting disciplines and those being taught pest control techniques.
He added: "Encouraging younger people to enjoy the benefits of responsible shooting, while teaching the principles of safety and self-discipline, is to be encouraged."
A Home Office spokesperson said the UK had some of the toughest gun laws in the world, with firearm possession subject to stringent controls
He added: "There are strict controls on young certificate holders who must be thoroughly vetted by the police.''
For Sale At Auction:
(probably only need a million bucks, or two)
---
THE GUN THAT KILLED BILLY THE KID: PAT GARRETT'S COLT SINGLE ACTION ARMY REVOLVER USED TO KILL BILLY THE KID.
Serial number 55093 for 1880, .44-40 caliber 7 1/2 inch barrel, one line Hartford address crescent ejector rod head. DFC stamped over serial number on frame. Walnut grip. Condition: Very good with traces of blue on barrel and cylinder flutes and other protected areas. Well worn grips.
Army shooter is first US service member to win gold medal at Tokyo Olympics
AMP ASAKA, Japan – An Army lieutenant became the first U.S. service member to clinch a gold medal at the Tokyo Olympics with a first-place finish in women's shotgun skeet on Monday.
First Lt. Amber English, a logistics officer and member of the Army Marksmanship Unit, bested Diana Bacosi of Italy, the 2016 women's skeet gold medalist.
"Amber English wins gold with an Olympic Record of 56 in the women's skeet final after a nail-biting ending," said a tweet on the games' official Twitter account.
English, 31, a native of Colorado Springs, Colo., hit 56 of 60 targets at the event, just three off the world record held by Wei Meng of China, who took bronze Monday.
University of Kentucky Rifle Star, Will Shaner, Grabs Olympic Gold
Will Shaner, a 20-year-old three-time University of Kentucky All-American rifle team member, picked up a historic gold medal in the Tokyo Olympics on Sunday.
As detailed by Team USA, Shaner posted an Olympic record score of 251.6 at the Asaka Shooting Range in Tokyo, edging out China's Sheng Lihao, to become the first American to clinch the men's 10-meter air rifle competition. Shaner's score was just 1.2 points less than the world record of 252.8 set in 2019. The first-time Olympian fired 82 shots Sunday, with all of them being on target and the lowest scoring a 10.1.
I find it's usually better performing bullets for serious social interactions
---
Expensive vs. Budget Ammo: What's the Difference?
There are a number of things to take into consideration when selecting ammunition for concealed carry. Will it deliver the level of terminal performance you desire? Will it be reliable in your handgun? And how much money should you spend?
Of all these considerations, price is the least important, but also the element that is most often deliberated. This is partly because humans are opposed to paying for things they think are overpriced, and partly because money does not grow on trees.
Before we get into how much you should spend, let's look at what ammunition actually costs. A major online retailer lists more than 200 loads for the 9 mm Luger cartridge. Prices range from as little as $0.24 to as much as $2.00 per round, begging the question as to whether one round of 9 mm Luger ammunition can actually be worth 10 times as much as another.
Bullet and Case Types
The least expensive loads will use non-reloadable steel cases and full-metal-jacket bullets. The most expensive loads will offer radical projectiles, some of questionable effectiveness, others will deliver +P levels of velocity, and some use bonded, barrier defeating bullets.
One of the most well-regarded lines of defensive handgun ammunition is the Speer Gold Dot. Forget pandemic pricing because it varies widely; the 124-grain 9 mm +P Speer Gold has a suggested retail price of $35.99 for 20, which equates to a per-round cost of $1.80 each. This load will perform well through intermediate barriers, and in 10-percent ordnance gelatin will penetrate to about 14 inches, while deforming with a frontal diameter sometimes as wide as 0.70-inch.
On the other hand, Federal's 9 mm Punch load will penetrate similarly, but will do so with less expansion, developing a frontal diameter of about 0.58-inch. The bullet Federal uses for the 9 mm Punch load is not bonded and it will not work as well after passing through intermediate barriers like plywood, wallboard, and auto glass.
However, for what most would consider general self-defense use, it should do the job. The Punch load was designed to deliver good terminal performance at a lesser expense, and it does. A 20-round box has a suggested retail price of only $22.99 for 20, or $1.15 per round.
Reliability in Your Handgun
We have and will continuously argue various levels and styles of terminal performance, as well as the importance of bullet design, bullet weight, and velocity. But let's put all that aside for a moment. When selecting a self-defense load to trust your life to, only a fool would go out into the world with a load not proven to be reliable in their handgun.
What does it take to obtain that proof? Though some will disagree, if you can fire at least 100 rounds through your handgun conducting real-world type drills and experience zero stoppages, that's a reasonable indication of acceptable reliability.
That means that in order to have confidence in reliability and to fill at least three defensive handgun magazines or revolver cylinders, and still have a few rounds left over, just in case, you'll need to purchase about 200 rounds (10 boxes) of defensive handgun ammunition. If you purchase 200 rounds of Speer Gold Dots for your 9 mm you'll spend $360. If you purchase 200 rounds of Federal Punch, you'll spend $230. Because of the bonded Speer Gold Dot bullet and its ability to deal with intermediate barriers, most would consider it a better choice. But is it a $130 better choice?
Rotating Your Carry Ammo
If you're like most police agencies, you'll want to replace your carry ammo every year. I don't think this is universally absolutely necessary, especially with the nickel-plated cases used with some of the more expensive offerings like God Dot. Still, you should at least inspect carry ammo every year and replace as necessary, probably at least every two to three years just to be safe. If you go with the expensive stuff like Gold Dots, the cost difference in replacing affordable and expensive ammo every year would only be $65 as opposed to $130, and in reality, actually a little less.
This is because you've already confirmed reliability with half of the initial 200 rounds you purchased. Unless you switch to a different load, there's no need to go through that again; 100 as opposed to 200 new rounds is all you'll need. Also, you'll need to practice with your defensive handgun every year. When you replace your carry ammo, those 100 remaining rounds of carry ammo become practice ammo, so they're not a total loss.
Granted, some expensive carry loads utilize gimmicky bullets that should probably only be fired at imaginary monsters. But most of the more costly carry loads are worth the extra cents per shot. Buffalo Bore ammo offers elevated velocities that can enhance terminal performance. Speer Gold Dot, Federal HST, and Barnes TACXPD loads, combine barrier defeating bonded or all-copper bullets with nickel- or Techni-Crom plated cases. They cost more because they are—even if just minutely—better.
Of course, if your budget is as tight as a banjo string, don't feel like you have to be inadequately armed. Federal Punch and similarly priced loads like Hornady Critical Defense and Winchester USA Ready Defense, are capable of stopping the threat. And, these loads can become practice ammo too, if and when you step up to a more expensive option.
The right of the American people to make their own arms, from scratch or from kits, was never questioned and even affirmed by ATF bureaucraps until it became apparent that such guns could be made in vast quantity and excellent quality, then the goobermint realized their powers to control things was slipping.
---
POLYMER 80 SUES NEVADA OVER NEW DIY GUN BAN
Nevada-based Polymer 80, maker of both "80 percent" products and complete serialized pistols have taken emergency legal action against the state's new law targeting so-called "ghost guns."
Nevada's Gov. Stephen Sisolak, a Democrat, signed state Assembly Bill 286 last month after it passed the legislature on largely party-line votes. The pending law established a confiscatory ban on all unserialized, self-manufactured firearms in the state as well as all "unfinished frames or receivers." With that, P80 filed for a temporary restraining order and preliminary injunction to bar enforcement of this law, pending further legal action.
"Polymer80 was forced to take this extraordinary action because, among many other reasons, AB 286, which was hastily and improvidently written and enacted, purports to curtail and criminalize products that are legal to own under federal law, and it does so through vague and unintelligible proscriptions," notes the company. "At its core, AB 286 strips lawful citizens of Nevada of their basic, constitutionally protected rights, and targets corporations, such as Polymer80, for lawful activities that greatly contribute to the Nevada economy and support the rights of Nevadans."
A hearing on the temporary restraining order is set for July 14 before Lyon County District Judge John P. Schlegelmilch.
The case by P80 is not the only litigation taking aim at AB 286. The Firearms Policy Coalition, along with two individuals, has also filed for a preliminary injunction against state officials in the U.S. District Court for Nevada, pending a trial challenging the new law.
"Nevada's broad ban on the possession and construction of constitutionally protected firearms and precursor materials violates Nevadans' Second Amendment rights and unlawfully deprives them of their property, in violation of the Constitution," said Adam Kraut, FPC's senior director of legal operations. "In order for a law-abiding individual to exercise their Second Amendment rights, they must have the ability to possess firearms, including those they build themselves. As our complaint explains, the right to self-build one's own arms has been enjoyed, and at times absolutely necessary, since the founding of our country. We will aggressively litigate this action and seek an injunction to prevent this law from depriving individuals of their rights and property."
In 2018, Bloomberg-backed Everytown announced it would spend $3.5 million in support of then-gubernatorial candidate Steve Sisolak and attorney general candidate Aaron Ford in Nevada, citing that the two were "gun-sense champions."  Sisolak was also strongly endorsed for his current job by Giffords and the Brady Campaign.
An update on the Tisas .45 ACP 'Commander'.
We – finally –  have a reliable pistol!
AK & I journeyed to the farm of a friend north of town who has enough acreage to have made up a sizeable range, and using .gov issue flat follower, Metalform™ round follower and Wilson-Rogers™ magazines, it cycled all factory FMJ and JHP ammo offered.
Yippee! 
Accuracy at 50 feet, standing on my own two feet firing offhand, wasn't spectacular (although to be honest, I've seen worse groups out of many of the standard issue M1911A1s I used when I was in the Army ) but all rounds were hitting in the middle of the target with some vertical stringing.  I'm still trying out different manufacturer's products to see if I can find one it likes to shoot into nice round, reasonably small groups and will report further findings as they become available.
Let's talk to our Chinese friend, Ho Lee Cow.
Something to consider when you're shooting at an indoor range!
---
Yes. Next question.
---
Are Hunting Shotguns Good For Home Defense?
If you're like me—which I suspect you are or else you wouldn't be reading Shooting Illustrated—you own a dedicated home-defense shotgun (or two) tailor-made for the job. But, we are the minority. Many more Americans don't have an IWI US Tavor TS12 or a Mossberg 590A1 Tactical in a biometric rack above the headboard.
Rather, they keep a wood-stocked Winchester Model 12, an old Ithaca double, a Browning A5, a Mossberg 500 All Purpose, a Remington 1100 or the like stashed behind the clothes in the closet or in a safe. While these fowling pieces may not have been specifically made for defending castles, they can do it. Here are a half-dozen of the most popular hunting shotguns that can serve double-duty as home defenders, along with some tips for employing them as such. 
Ammo Inc. Builds Factory To Feed America's Insatiable Demand
Ammunition manufacturer Ammo Inc. is building a new factory as American consumers deal with an ongoing ammunition shortage caused by unprecedented demand for guns.
While a new factory is welcome news to gun consumers, it won't go online fast enough to solve this year's problem of overwhelming demand versus limited supply.
Arizona-based Ammo Inc. broke ground on a 160,000 square foot factory on June 21 in Manitowoc, Wisconsin. A new plant from an upstart U.S. manufacturer is a ray of hope for gun enthusiasts, who have been scouring gun stores for ammunition and finding bare shelves, especially for popular calibers like .22 for target shooting, 9mm for pistols and .223 for AR-15s.
Ammo Inc Chief Executive Officer Fred Wagenhals joked at the groundbreaking that he was the only one of his co-founders who "knew what a gun was," according to a local news broadcast, which said the company plans to finish the project in 2022, bringing 300 jobs to the town.
Wilson Combat Announces Expansion of Facilities and Production
The Truth About Handgun Stopping Power (Hint: It's Complicated)
Which handgun caliber has the most stopping power, the 9mm, .40 S&W, or .45 Auto? Answer: No one knows
When it comes to handgun stopping power, there's no shortage of experts, studies, theories, and anecdotes offering "definitive proof" that one cartridge is better than another.
Jacksonville ammo plant to grow
Sig Sauer frees up space to raise production amid scarcity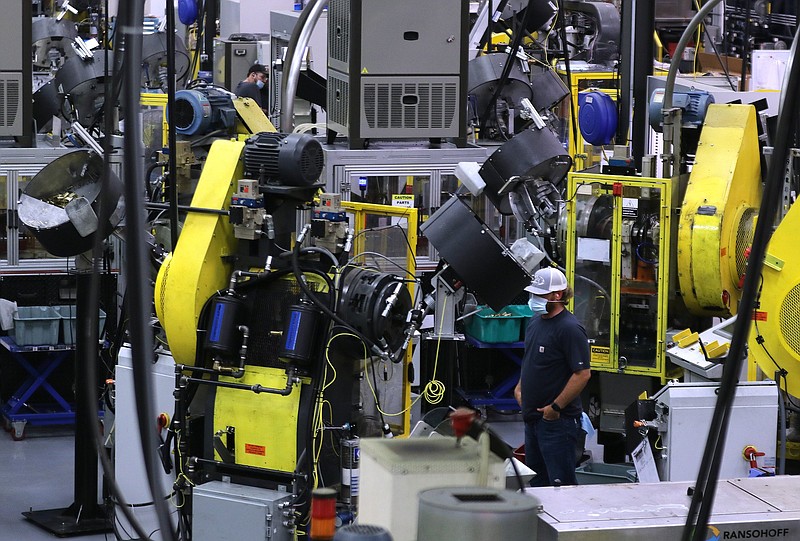 Sig Sauer employees work at the company's ammunition plant in Jacksonville. New Hampshire-based Sig Sauer, which makes firearms, ammunition and accessories, centralized its ammunition production in Jacksonville in 2017. (Arkansas Democrat-Gazette/Thomas Metthe)
Sig Sauer is expanding the ammunition making capacity at its Jacksonville plant, investing millions of dollars and adding jobs as the nation's year-long ammo shortage drags on.
Sig Sauer recently shifted its shipping, receiving and storage operations to 53,000 square feet of nearby office space to make room for more production at its plant. The off-site operation employs 15 workers.
The move frees up about 20,000 square feet of vital manufacturing space to increase production of pistol ammo significantly. The ammo maker is also gearing up to add a primer making facility at its plant to make its operation, which produces bullets, brass and finished ammo, even more self-contained.
Ammunition of all types has been nonexistent or scarce on retailer's shelves for over a year, driven by a record number of new shooters, industry experts and analysts say.
Maxim Defense Weighs in on the Brace Issue & What YOU Can Do About It
Minnesota-based Maxim Defense is urging the public to get involved in the fight to save pistol stabilizing braces, an act that can be as simple as commenting on a website.
Based in St. Cloud, Maxim entered the gun industry as a bit of a maverick company, specializing originally in accessories before moving into all-up firearms such as the PDX pistol. Among their most popular products has been their series of SCW, PDW, and CQB stabilizing braces, making them well-positioned to weigh in on the looming issue surrounding the planned ATF rule that would, in all likelihood, outlaw most pistol/brace combinations without a tax stamp.
While visiting the Maxim last month, we talked with Dave Larson, the company's CMO, about the brace question.
"It's so important for us to fight for our rights, to fight for regulations that we all believe in that don't impede upon our Second Amendment," said Larson, urging gun owners to comment on the proposed rule. "We don't have a tremendous amount of time to comment on this."
Larson said even the ATF has said there is a market and purpose to stabilizing braces.
"It helps people go out and have sporting fun, it helps people for home defense, and not only that, but the school resource officers who have to carry their own purchased firearm are purchasing the pistol braces because it allows them to not have to go through a tax stamp and all the SBR regulations to actually be able to do their own job," said Larson.
As of Wednesday, there were 112,000 comments posted on the proposed rulemaking, which has been viewed 287,000 times. It is estimated by the ATF that "only" 1 million Americans would be impacted by the proposed rule. Meanwhile, the Congressional Research Service said the true number could be as high as 40 million.
Analysis: Are We Seeing a New Normal for Gun Sales?
A trend has begun to emerge in gun sales.
June saw 1.2 million gun sales. That's down from a year ago, but it's up from every other June on record. March and May told the exact same story. So did the second quarter overall.
It seems the United States may have found its new normal for gun sales.
The recent 2021 numbers are down significantly from 2020's all-time record numbers, which makes sense. As the coronavirus swept the country, incredible uncertainty followed behind it. Mass layoffs, prisoner releases, lockdowns, and meat shortages drove Americans to the gun store at an all-time record rate.
June 2020 saw severe unrest sparked by the murder of George Floyd by Minneapolis police officer Derek Chauvin. Ultimately, that boiled over into nationwide rioting, which pushed the masses back to the gun store.
The election of President Joe Biden and his continued pursuit of restrictive new gun laws are likely helping keep demand for guns at an elevated level. However, with vaccination rates rising and the virus subsiding, it shouldn't be surprising that 2021 sales are not quite matching 2020 anymore. It's difficult to sustain an all-time record sales rate for more than a year and a half.
The fact the new normal is below the all-time records doesn't mean you should run out and sell your Smith & Wesson stock or expect the ammo shortage to let up anytime soon. In fact, this is exactly the result the industry expected.
"When coming off a new high the valley floor is always higher than before the spike," Larry Keane, senior vice president of the National Shooting Sports Foundation, told me.
And they're happy with the new normal because sales are still far beyond anything else we've seen before.
With the political situation unlikely to change significantly anytime soon, it's doubtful sales will fall below their second-best pace. If anything, politics are likely to drive sales up again soon. If President Biden follows through on his attempt to expand the ATF's power to regulate unfinished firearms or ban and register tens of millions of guns equipped with pistol braces, that will likely drive many to buy more guns before the hammer drops.
With deadlines for those two executive actions running out at the end of the summer, gun control will probably break back into the broader media landscape. More attention on new restrictions is likely to drive new interest in buying.
So, what will fall 2021 look like?
Last fall didn't have the nationwide rioting of the early summer, and Americans had already adjusted to the pandemic as best they could. The toilet paper and meat shortages had subsided. Many of the factors that drove the earlier gun-buying had waned. Even still, the all-time records carried on.
This fall will be on more of an even footing in terms of motivation. But Biden's gun-control moves could push it over the top. We've reached a new normal for now, but September or October could push things right back into record territory. That's the next big event to watch for.
Latest Update, Tisas Commander shooting review. 07/03/2021
Can you say AAUGGHH!  like Charley Brown?
I thought you could.
So, early this morning, AK and I proceed to one of the local ranges provided by the state conservation department. There's a lot of people already there shooting, but that's par for the course.
Among other guns we're shooting, I have the Tisas commander to wring out for reliability and further grouping tests of some more different brands of ammo.
Did I solve the feeding problem?
Almost.
Did I have a new problem?
Oh yes I did.
Now, I have once or twice per magazine a failure to extract. Okay, this one is easy to figure out why. There's a reason the factory extractor is thicker at the end than a standard mil-spec one. The smaller, more flexible, extractor can slide over from the cartridge rim, leaving it in the chamber and thoroughly jamming things up.
Fixit?
Very likely. We shall see.
It's another reason I can go shooting again, so it's not a bad thing….yet.
Gun Ownership Steadily Increasing Among US Women
ASHEVILLE, NORTH CAROLINA – In 2020, Americans battled a pandemic, social injustice and a contested election — conflicts that led many people to become gun owners.
And, consistent with a slow trend over the past decade, more of those gun owners are women.
Beth Privette, who helps run the Women Arm Yourselves Safety program in Brevard, North Carolina, said she added two classes to her calendar in 2020 "because there was such a need for it."
"In the last year and a half, we've seen quite an uptick," she told VOA.
Preliminary data from Harvard's School of Public Health suggest that women accounted for about half of all gun purchases between 2019 and 2021, and that new gun owners are more likely to be female.
June Gun Sales Second Best on Record
We have just had one of the few months where there was not just a decline of checks from the previous month but a decline for the month by itself.