Building on the moon: NASA awards Texas company $57 million for lunar construction system
Project Olympus just got a significant cash infusion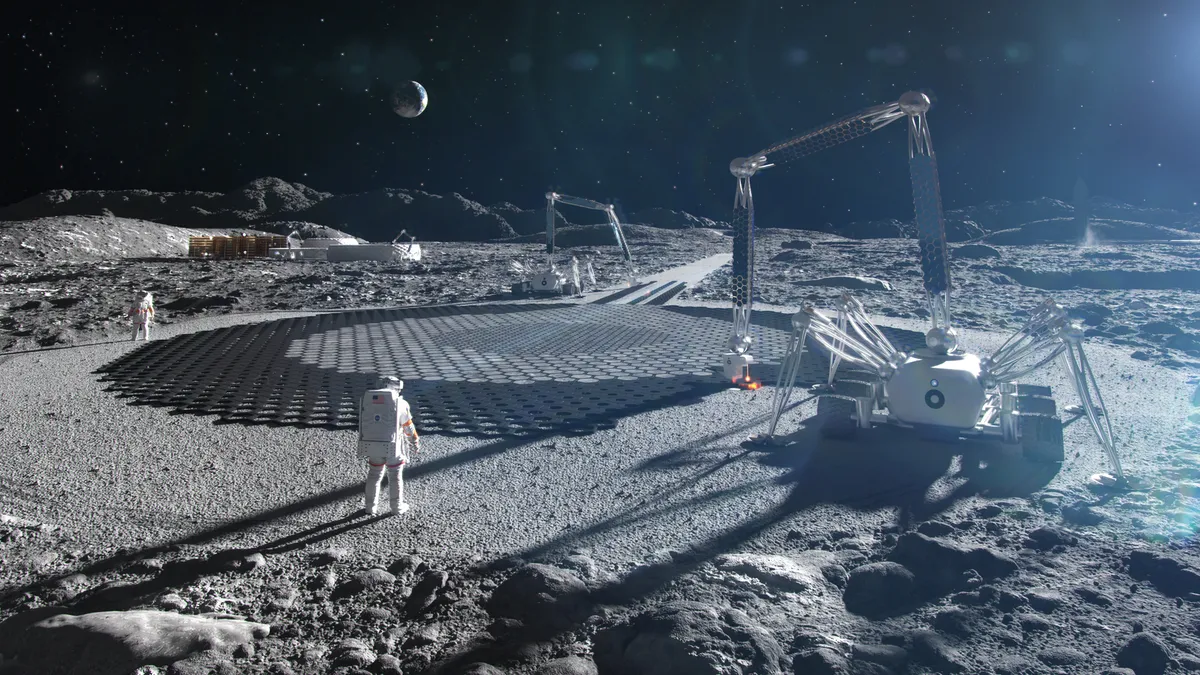 A nascent off-Earth construction system just got a big funding boost.NASA has awarded the Texas-based company ICON $57.2 million for its Project Olympus, which is working to develop technology that will allow humanity to build outposts on the moon and Mars using locally available dirt and rock."To change the space exploration paradigm from 'there and back again' to 'there to stay,' we're going to need robust, resilient and broadly capable systems that can use the local resources of the moon and other planetary bodies," ICON co-founder and CEO Jason Ballard said in a statement today (Nov. 29)."We're pleased that our research and engineering to date has demonstrated that such systems are indeed possible, and we look forward to now making that possibility a reality," he added.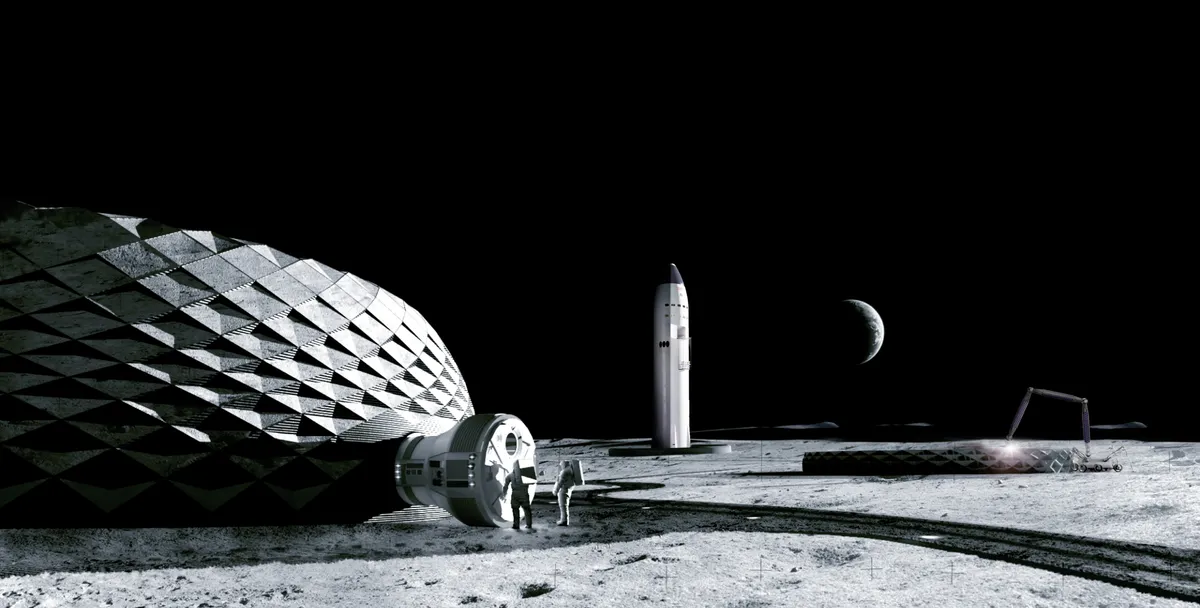 Artist's illustration of lunar infrastructure built by ICON's Project Olympus construction system, along with a SpaceX Starship in the background. (Image credit: ICON)
ICON is a pioneer in the use of advanced construction technologies here on Earth. For example, the company built the first-ever fully permitted
3D-printed
 home in the United States in 2018 and has since delivered entire communities of such houses in the U.S. and in Mexico.