The originals were 90% silver, the standard 'coin' silver. By law these have to be a minimum of 90% too, but reports are that the mint will use the .999% blanks that are used today for the Silver Eagle bullion coins.
---
2021 Morgan and Peace Silver Dollar Designs and Mint Marks
The United State Mint unveiled designs for the 2021 Morgan and Peace centennial silver dollars. They also revealed where they will be made and how many mint and privy marks will be used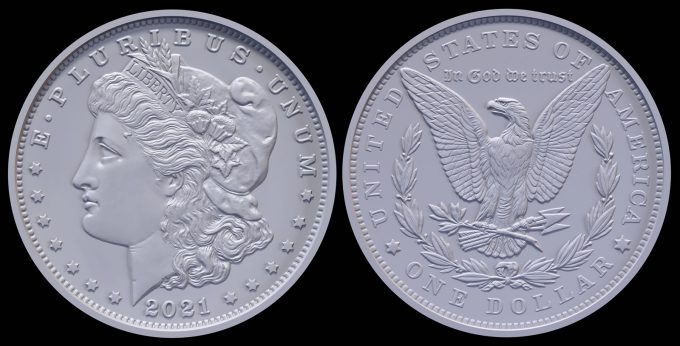 Authorized under Public Law 116-286, the 1921 Silver Dollar Coin Anniversary Act, the U.S. Mint will strike the silver dollars in recognition of the 100th anniversary in 2021 of the production transition from Morgan dollars to Peace dollars.