Exclusive: Fox News Executives Censor Tucker Carlson in Order to Protect Pfizer
The first line of Tucker Carlson's monologue last night was, "How powerful exactly are the big pharmaceutical companies in this country?"
It turns out the answer is: powerful enough to censor Tucker Carlson, the #1 most watched show on cable news.

BREAKING:
@pfizer
Exploring "Mutating" COVID-19 Virus For New Vaccines "Don't tell anyone this…There is a risk…have to be very controlled to make sure this virus you mutate doesn't create something…the way that the virus started in Wuhan, to be honest."
#DirectedEvolution
This story was promptly censored by Google.

.
@Project_Veritas
exposed what's probably the most important story on Pfizer and Covid. But if you Google it, you get this: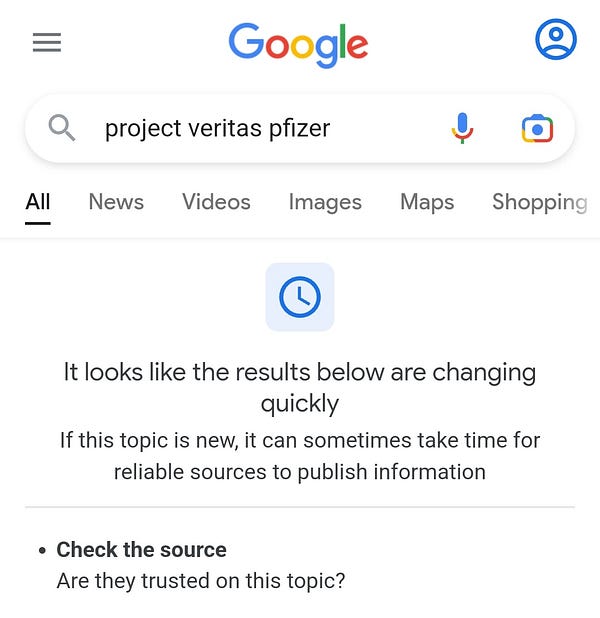 None of the cable news anchors at any network reported on it, not even at Fox.
Except for one, Tucker Carlson.
Here is the 16-minute long monologue, broken up into 2 parts:
We reached out to Pfizer today and asked if Pfizer is conducting experiments to mutate new coronaviruses for profit, or whether they're contemplating it. But despite their famously well-funded PR department, they refused used to answer.https://t.co/LNd8ftLDQO pic.twitter.com/NHf4BBvj9X

— Tucker Carlson (@TuckerCarlson) January 27, 2023
When the episode was uploaded to Fox Nation this morning, however, the monologue was less than 4 minutes long. Fox Nation is Fox's subscription video service that uploads every episode after it airs.
Fox Nation is paywalled, so you can't check yourself, but here is a screenshot showing the first guest appearing at the 4:02 mark. In contrast, in the full monologue, this guest appears at the 16:00 minute mark.
Where did those missing 12 minutes go?