Another Shootist goes to his reward
In Memoriam: Ed Head
The long time Gunsite instructor and Shooting Illustrated columnist passed away after a brief illness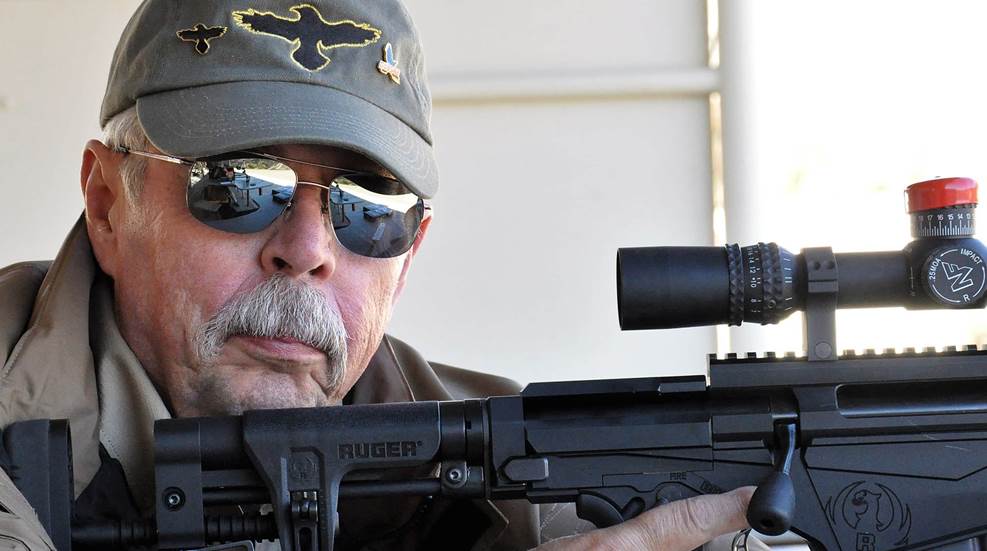 Ed Head, Shooting Illustrated field editor, retired United State Border Patrol senior firearms instructor and former operations manager, rangemaster and instructor at Gunsite Academy, died last week. He passed away surrounded by close friends and family.
Head served in the United States Air Force as a member of the branch's military police from 1972 to 1976, specializing in nuclear weapons security and was captain of a weapons and tactics competition team. After leaving the service he joined the Border Patrol in August 1977 and assigned to a San Diego, CA, duty station. There he oversaw operations of a patrol group comprised of 19 supervisors and 160 agents at the Imperial Beach station.
He went on to complete the Firearms Instructor Training Program at the Federal Law Enforcement Training Center, where he received a distinguished Master rating and returned to California to assume firearm qualification and training duties for the Imperial Beach and Chula Vista Border Patrol stations. Later he became sector firearms instructor for the entire San Diego Border Patrol Sector—with 2,500 agents—and founded the San Diego Law Enforcement Combat Shooters Association, winning the club's first championship. He retired from the Border Patrol in 2001.
In 1988 Head attended his first Gunsite Academy classes. There he earned an Expert rating in several courses and went on to receive the Instructor rating from the facility in 1992. From 2005 to 2010 he served as the facility's operations manager and began teaching from the day he arrived. The last students he eagerly shared his depth of knowledge and experience with graduated in May, when his cancer forced him to withdraw from the active instructor roster.
"In addition to being an outstanding writer, Ed Head was a truly great man," said Ed Friedman, editor in chief of Shooting Illustrated. "He served our country with distinction, both in an official capacity and by training untold thousands of law-abiding citizens to defend themselves and our Constitution. His experience as the Operations Manager at Gunsite Academy made Ed an easy choice to write our 'Skills Check' column, which he did for more than a decade and helped make it one of the most popular departments in the magazine. My friend Ed will be sorely missed by everyone at Shooting Illustrated and in NRA Publications."
"Ed was a stalwart at Gunsite for decades," Ken Campbell, Gunsite Academy CEO said. "He trained countless good people and many are still alive as a result. We have lost another great one in the training industry."
Head is survived by his wife of 36 years, Jean. A memorial service will be held at the Canyon Bible Church, 2900 West Gunsite Road, in Paulden, AZ. Details were not finalized at press time, but will soon be available on Gunsite Academy's website.